General
Our intern program is an exciting, total immersion program designed to involve students and graduates in as many of our dairy production and marketing activities as possible. Primarily, interns will help with the farm's dairy production tasks, both in the cheese making room/ yogurt production lines and in the aging cave. Marketing aspects of this internship includes attending local weekend markets in New York City. For international interns, you will certainly learn to speak English due to exposure to a variety of customers. We do not require any prior experience, but food science and microbiolgy help.  Any experience in the food industry and sanitary practices is also very helpful.
Training, Compensation, and Hours
Our training is hands-on in nature; interns train side by side with farm employees in the various areas of the farm operations. Interns are expected to demonstrate strengths in the areas of cheese-making, affinage, and knowledge of production methods by the completion of their internship.
This is an unpaid internship, however, we pay a stipend of $300/week. Training weeks average 40 hours, but they can be longer. Hours are also dependent on the milking cycles of our animals. We produce more cheese when they're producing more milk!
Housing
Living accommodations are free in our fully furnished intern house, located on the farm property. As an intern, you will share a room with one other intern and will have access to a shared kitchen, living room, and bathrooms. All utilities are paid for. However, interns are responsible for their own health insurance.  J1 Interns are insured through their CIEE health plan and/or with workman's compensation for accidental injury while on the job. A vehicle is available for rental for intern use for running errands, such as shopping, laundry, etc- rent 0f 20-25/week & gasoline is paid for by interns.
Program Dates
Our program is for a minimum of 7 months. Shorter periods are not acceptable under any circumstances.
  Our work at the farm is seasonal- we follow the cycle of our animals! Thus, our internship begins in the Spring (start april, may or june) and finishes in December (earliest completion date is november 25th.)  Depending on circumstances, you may be able to extend your internship training period for up to 18 months depending on your visa eligibility
Internship Program Activities
We perform many, many jobs per week in different areas of the farm. Please note that interns do not usually work directly with our animals, but experience may be gained during off hours. Most of our intern work revolves around:
Dairy production: learn how to make and assist with production of our 20+ cheeses, butter, yogurt, etc.
Affinage or "cave work": work in cave including turning, brushing, rind maintenance, washing and overall ripening of cheese.
Marketing & Farmer's markets: Drive to, set-up and sell our products at several weekend farmer's markets.  Learn how to host special events, such as our cheese and wine dinners, and learning how to utilize social media and the web for business applications.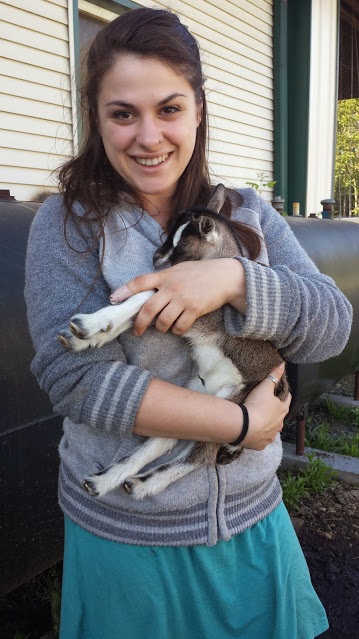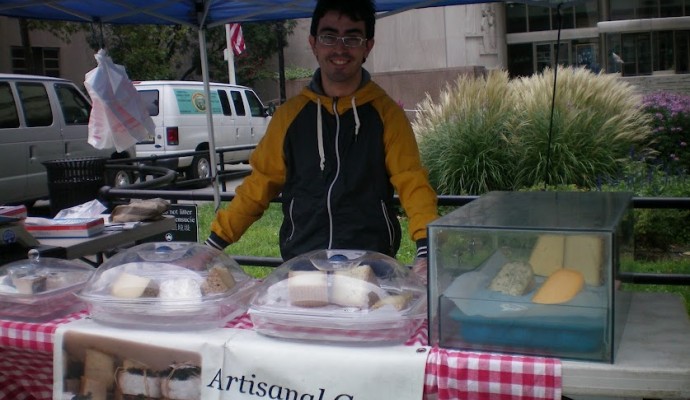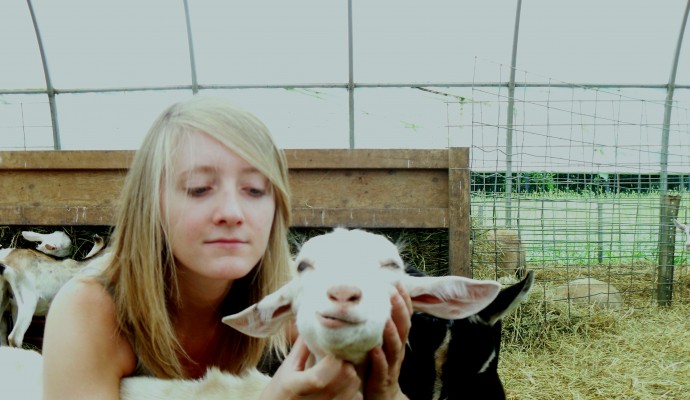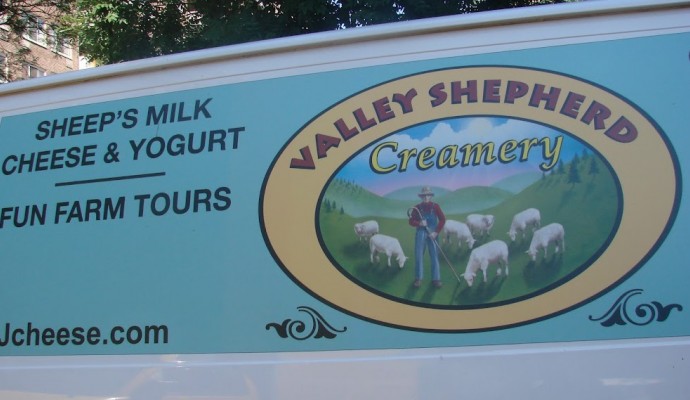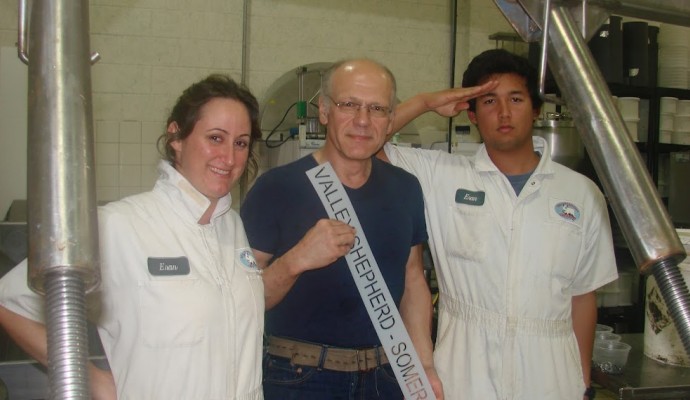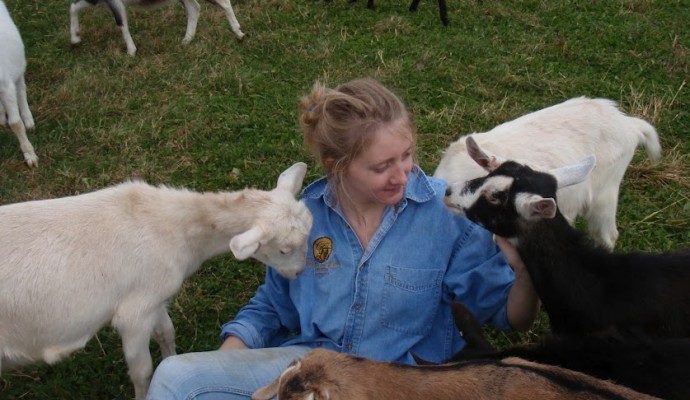 Before You Fill Out An Application
If you are interested in pursuing a position as an Intern at Valley Shepherd, please read through the following information before filling out an application.
Be Realistic!
Even the most honest of people can go into "application mode"–a state in which one will write whatever is necessary to get the position. Please be careful before you do this; you might just get what you ask for!
Our farm is not advertised as paradise- farming is dirty, buggy, and requires a lot of physical labor. Farming, cheese making, and dairy production are chaotic, messy, unpredictable, tiring, uncomfortable and unforgiving in ways that probably go beyond your normal understanding of these words. While some tasks can become repetitive and menial, there is much to learn and always something to do. About 75% of what we do is preparation and cleaning! We are, however, one of the most unique farming operations in the world with a complete grass to consumer production cycle, in addition to many innovative approaches to sustainable, modern farming. Our goal at Valley Shepherd is to create a respectful, cooperative, and productive environment.
What we require of you:
good work ethic and positive attitude

desire to learn!

ability to lift 30+ pounds

ability to wake up early (market days start around 5 AM)

good communication skills

ability to work in a team

a valid driver's license!
Consider these points:
What do you want to achieve from program?

What do you want to give to this program?

Is it feasible for you to come live at the farm?

Did you thoroughly read everything on this page, and can you satisfy our requirements?

Keep in mind: The amount that you will learn and gain is directly proportional to your work ethic and attitude.
Interview
Unless you are close to New Jersey, we will conduct preliminary interviews via Skype.  For prospective American interns, we welcome you to shadow at the farm for a couple days to get a feel for what life at Valley Shepherd is like. For International students, we understand that a visit is close to impossible, so we will provide as much information as we can.
Deadline
Our application and reviewing process is from December to March. Interns may begin their training period anytime between March and June. The visa process will probably take you 5-6 weeks.  Any questions regarding our internship may be emailed to info@valleyshepherd.com.
Click here for the application!