When: Starting 9/10. Every sat & Sun at 1 and 3pm.
Fall Harvest Tours are offered September,October at 1230 P.M. and 230 P.M.
Last tour November 6.
Via prepurchase only here: RESERVE HERE
Please arrive approximately 30 minutes early.
What to Expect:
Visit the farm and our aging cave !
Visit the farm and our aging cave! The tour includes a wagon ride up the mountain to take a peek inside our cheese aging cave. Make it a full experience and add our tasting tray to the purchase (strictly available via pre-order only)! Reservation cutoff time is Thursday am for Saturday/Sunday tours. Tours are rain or shine and tickets are nonrefundable and non- exchangeable.
The tour can take over an hour and includes the following itinerary:
Inside the gallery: Watch the intro movies/15 minutes, Q&A, View the cheese making area, milking parlor, main parlor/10 minutes.
Outside the gallery: Board the wagon and ride up through our lower pastures to the aging cave/20 minutes, Disembark and enter the Aging Cave, Board the wagon for the trip back/20 minutes.
Pick up your tasting tray (if applicable) and leisurely enjoy your Valley Shepherd Creamery Cheeses on the porch or outdoor tables. Don't forget the BYOB!
Three types of tickets are available:
Adult Tour Only- $9.95
Adult Tour + Cheese Tray (enough for two people!)- $21.95
Child under 12- $8.50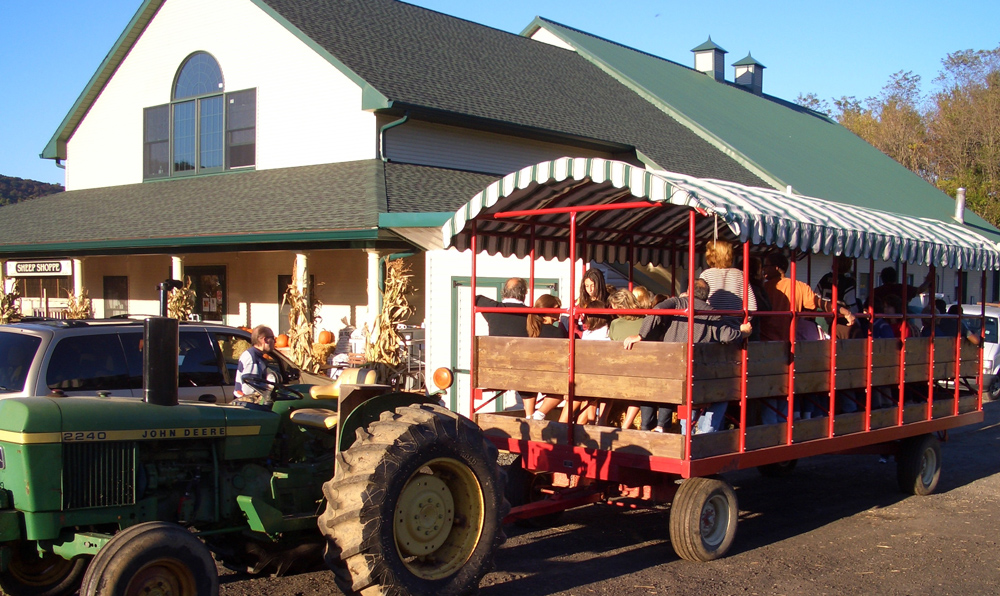 Directions:

Click here for directions from your location