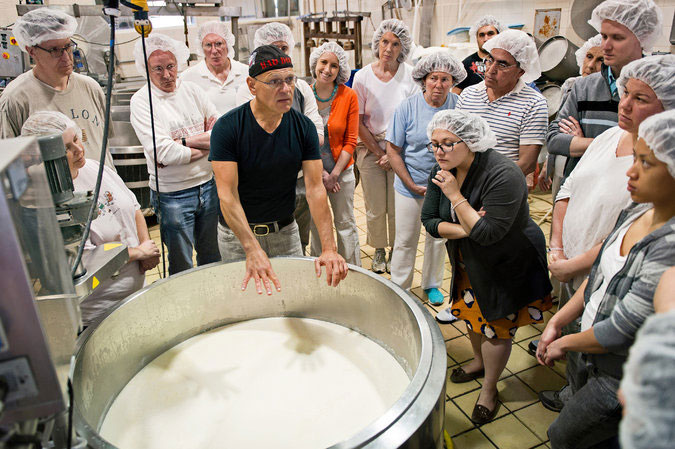 April 17, 2016
Price: $155.00
The Valley Shepherd Creamery cheese making classes have become a popular gift item and a wonderful day spent on the farm working with us to make cheese. Classes include a private tour of the Creamery hosted by the owners, as well as lectures and cheesemaking in the dairy. Each student will make an individual handmade cheese wheel (appx 1Kg) and mark the wheel for future retrieval. The wheel will then join other wheels in the Valley Shepherd Creamery's cheese aging cave. After 90 days, the wheels will be brought up for pickup. Luncheon will be served at the Creamery's porch.
$155 price of class includes tour, cheese tasting, luncheon on the farm's porch and your own cheese wheel. RESCHEDULING- CANCELLATION – NO SHOW – TERMS AND CONDITIONS
Space is very limited (25 some /class) so please reserve early.
Because our classes are reserved months in advance our cancellation or re-scheduling policy is as follows:
– 60 CALENDAR DAYS BEFORE CLASS DATE: You may reschedule or request a refund.
– 30 CALENDAR DAYS BEFORE CLASS DATE: You may Reschedule. no refund.
– SHORTER THEN 30 DAY NOTICE OR 'NO SHOW' is deemed to be a forfeiture.
Book Seats Now